Advertising & Branding
Below is a collection of advertisements and branding by Mario Papa & Sons collected from online resources and the family archives.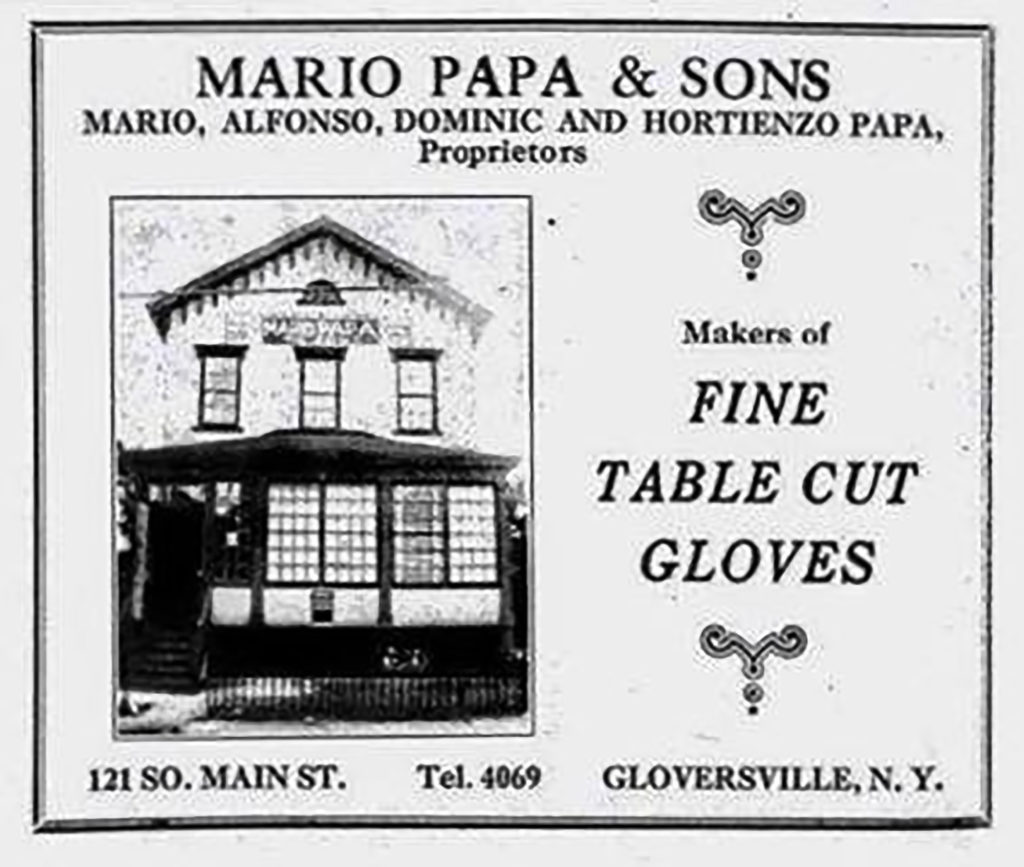 It seems that the company didn't quite have a logo until the early 1950s which started with the below ad showcasing a shield and crown encasing a "P" in graphic rays. The "P" Shield logo was complimented by a ribbon with the wording "Papa Brand" followed by "Fine Gloves"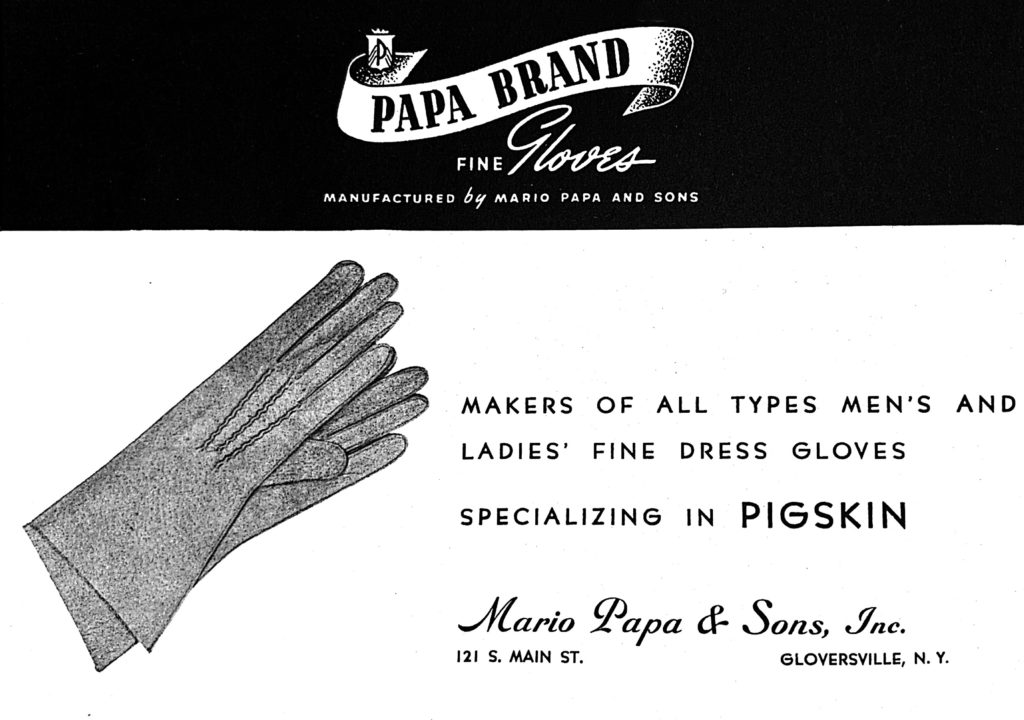 A modern digital re-creation of the first logo can be seen below.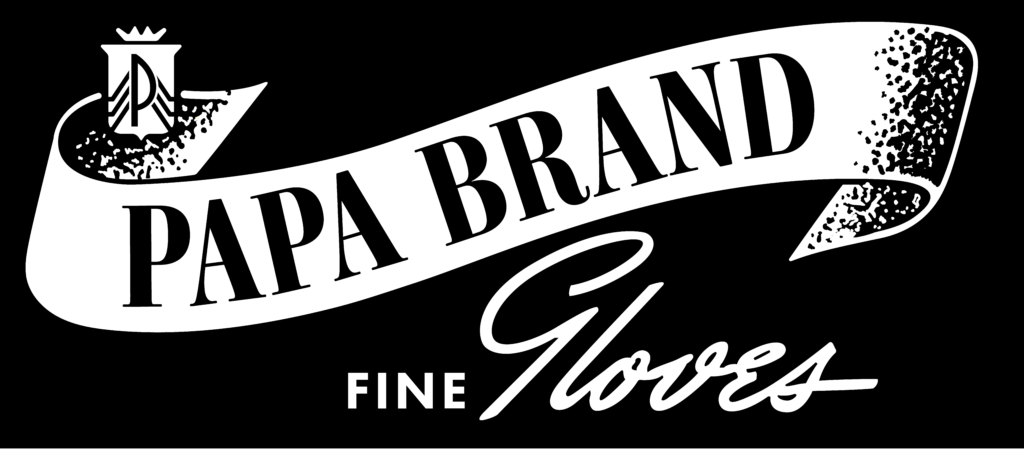 Somewhere between the 50s and the 70s, Papas used embossed gold foil tags affixed to their gloves as pictured below. This tag included a variant of the "P" Shield.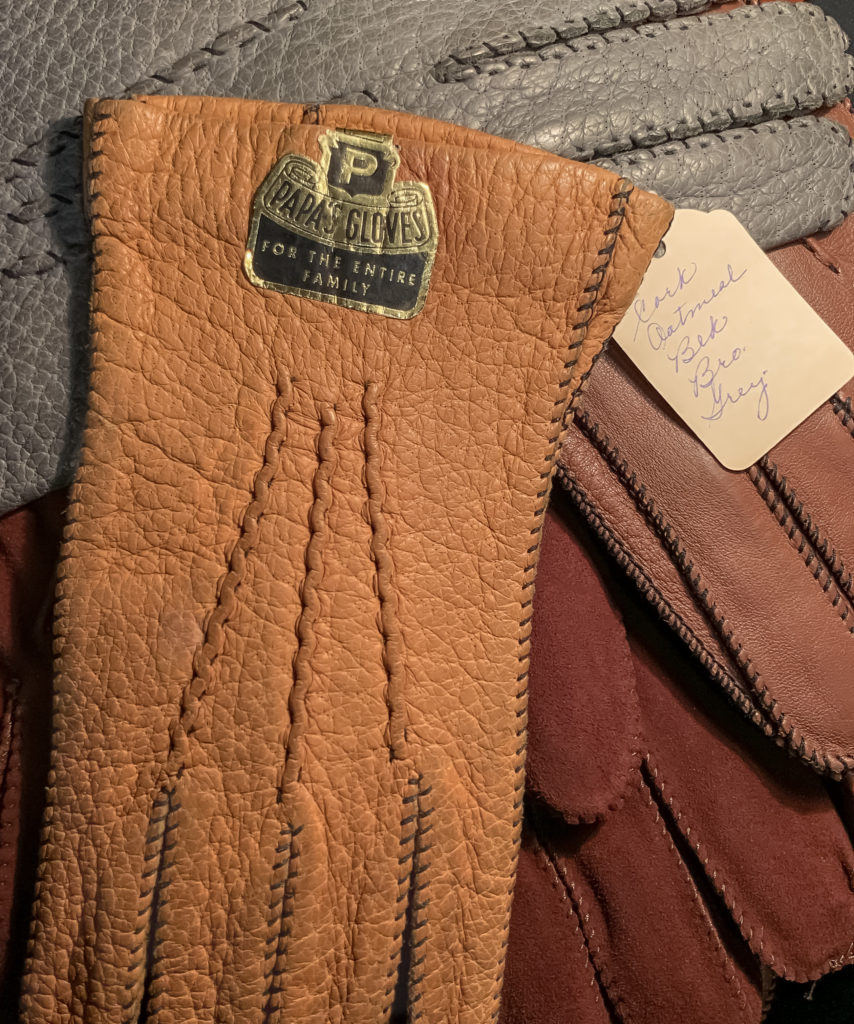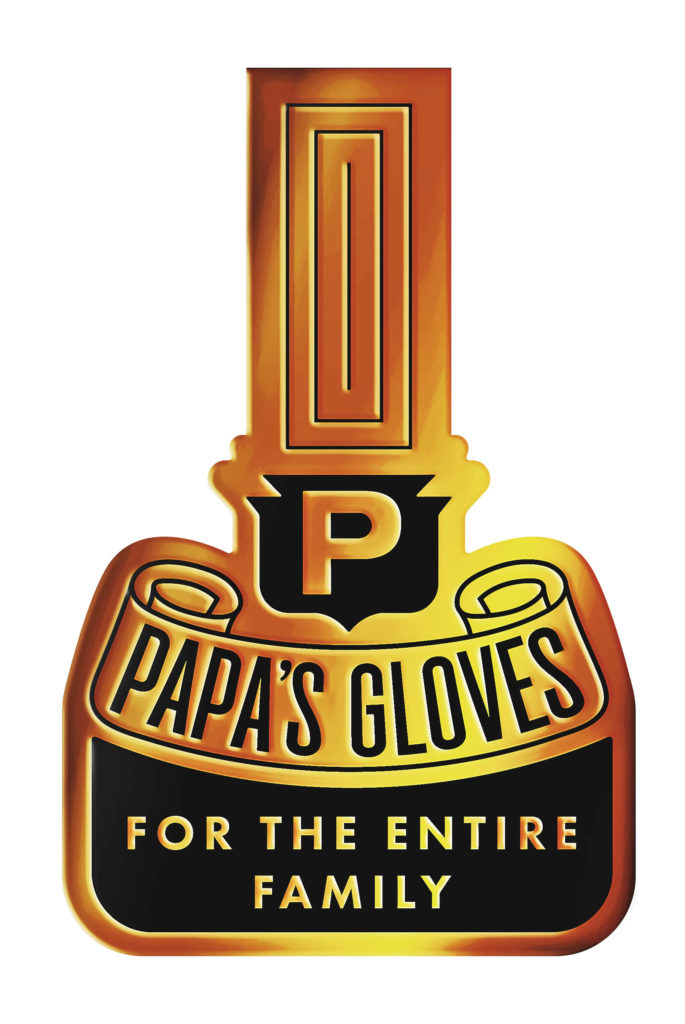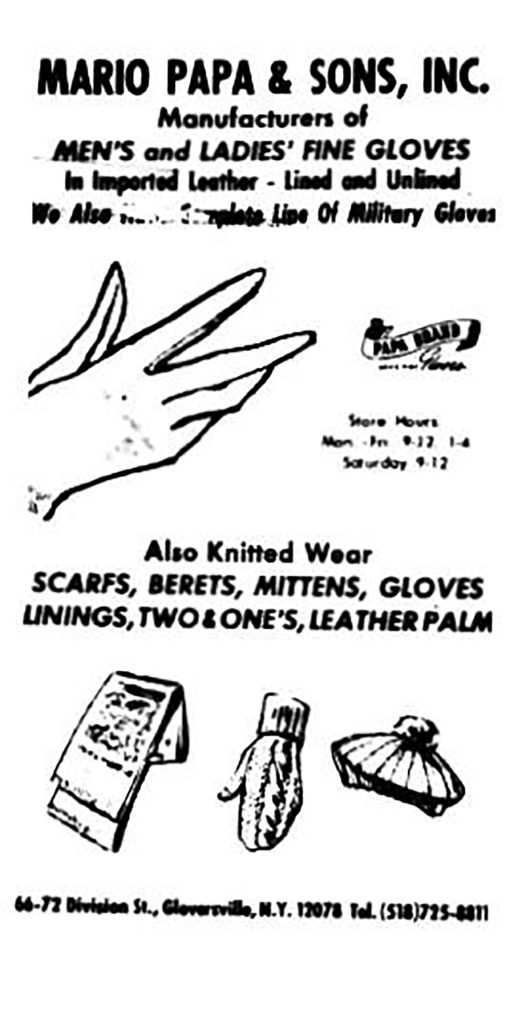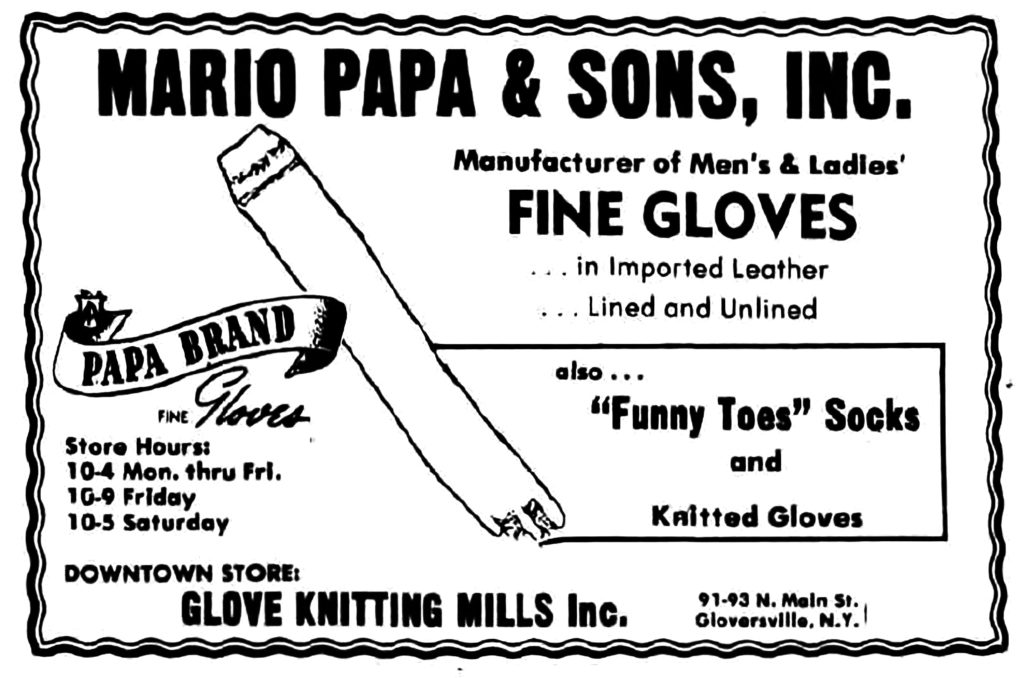 Papa's Perfection Characters
The Papa Perfection Characters were used in Papa's advertising, thought to be for many decades. However there is only evidence of these characters being used later in the company's history.