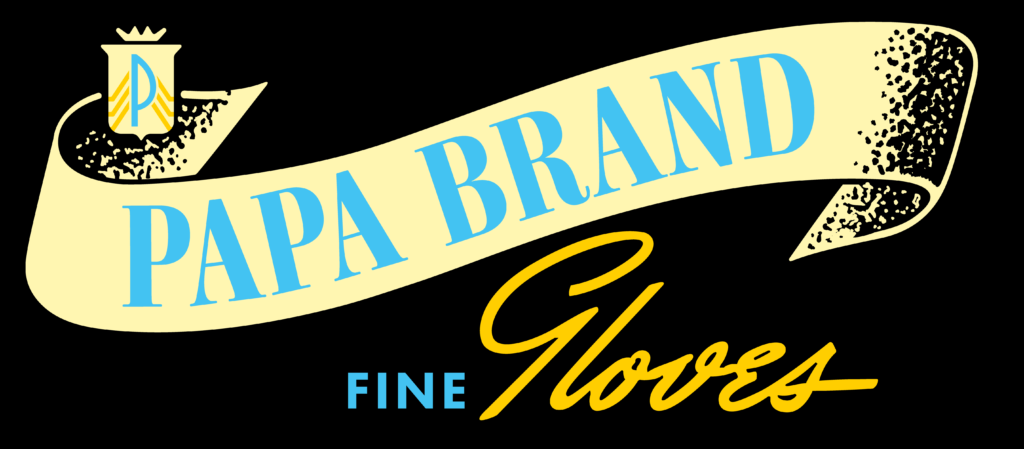 Papa's Gloves, or Mario Papa & Sons Inc., was a three generation family business which began with a lot of hard work by an Italian immigrant, Mario Papa. Attributing his success to the help of his wife and four children, Mario built a vast glove business with specialties in Pigskin gloves and also Military flight and dress gloves.
Born in 1892, Mario grew up in Naples, Italy. Directly after finishing High School, Mario immigrated to the United States at the young age of 15. He joined his Mother, two sister, brother and an uncle, John Papa who had all come directly to Gloversville, New York, three years prior. Mario's future wife, Bridget Puorto would follow two years later in 1909, from Caiazza Italy. Mario apprenticed under his uncle, who taught him the complicated trade of table cut gloves. It took Mario 4 years to learn the trade at Littauer Glove Shop, putting in 10 hours a day, during the week and 9 hours on Saturdays. In these 4 years, he was not compensated for his efforts.
Learning the Trade
During his apprenticeship, Mario attended night school to learn how to read and write English, which allowed him to transition into a paid, laying off job at the Adler Glove Company for $5 a week. He slowly worked his way through several different jobs; laying off foreman ay the Louis Meyers & Sons Glove Factory for $15 a week, four years later moving to the Bacmo-Moses Glove Company as a layer off at $25 as week, another 2 years later moving to the Pannaci Glove Company as a laying off foreman, with the biggest advantage here, he was allowed to contract outside work and use company equipment. Staying here for 6 years with five men working under him, Papa was able to accumulate $700 and purchase a laying off shop on Forest Street in Gloversville from Biagio Ardizzone. Here he employed 14 people over the course of 4 years, when he sold the business to his brother, Anthony.
His initial departure from ownership resulted in the realization that he could make more money as a contractor. Following the sale, Mario took another laying off position at the Grant Glove Company in Johnstown, New York. In 1928 he became the foreman of the laying off department at A.J. Bachner Glove Company, again with the right to contract outside work.
A Unique Specialty
Two years at A.J. Bachner would prove to be the last outside employer that Mario would work for. Wanting more independence, Mario rented out rented the glove shop located in the William & Dye building at Burr and South Main Street. Starting with half the first floor, he eventually took over the entire floor and continued with the basement. He there started a laying off operation and within two months saw an opportunity to break into the high end market of Pigskin gloves. Pig skin is by far the most textured leather available and was expensive back in the 1930s. Later he expanded his line to include men's gloves and continued to expand his offering of styles as the market grew.
Rapid growth expanded his workforce from 10 workers to 50 in a mere three months. After 5 years of paying rent on his operation, Mario wanted to own a building again to expand the business even further. Sometime in 1935, Mario purchased the first location of Mario Papa & Sons, 121 South Main Street., in Gloversville, New York, pictured below.
A Family Business
In a Leader Herald article from 1962, Mario Papa admitted that his success did not come alone. Married in 1913, he employed his wife, Bridget as a glove sewer and she also served as the supervisor in the making department of the original factory. Bridget was still active in 1962 and was proficient enough to operate any machine in the factory.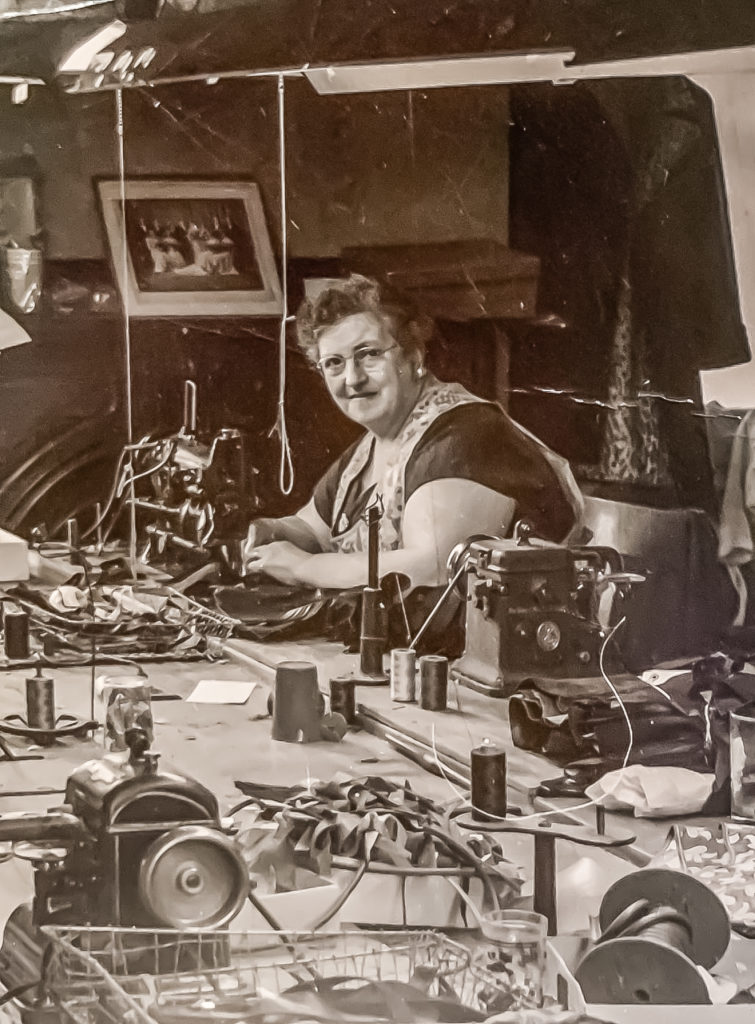 Mario and Bridget had 6 Children, Madeline, Mary, Dominic Hortenzio, Alphonso and Charley, all whom which worked in the family businesses in some capacity. Mary worked in the office with Mario until 1959 when she moved to Syracuse, New York with her husband.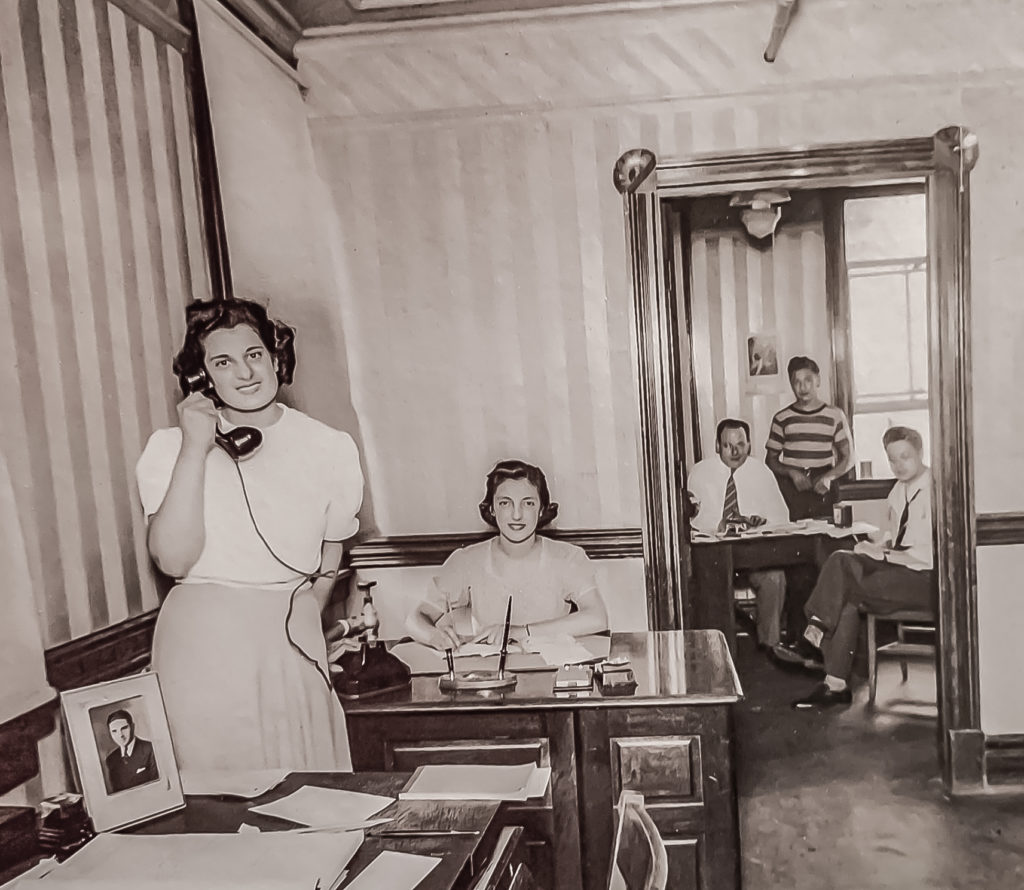 Big Business
It wasn't until World War II when the firm would start producing gloves for the government. Initially subletting some of its business to the Women's Army Corps, Papa's expanded into other areas of military gloves including the Air Force, Navy, and Marine Corps.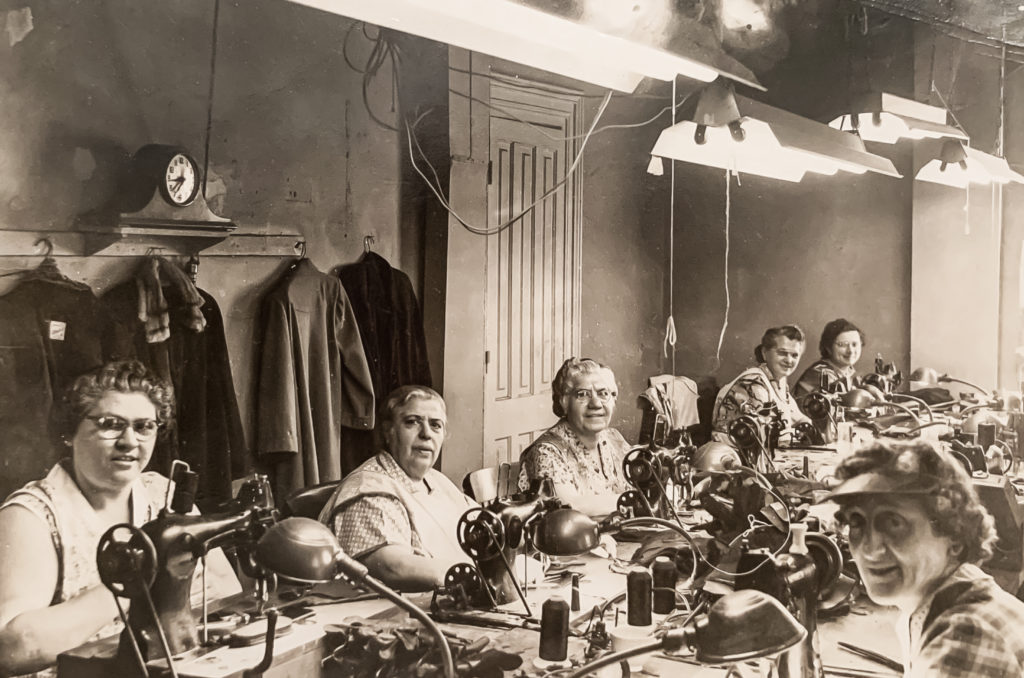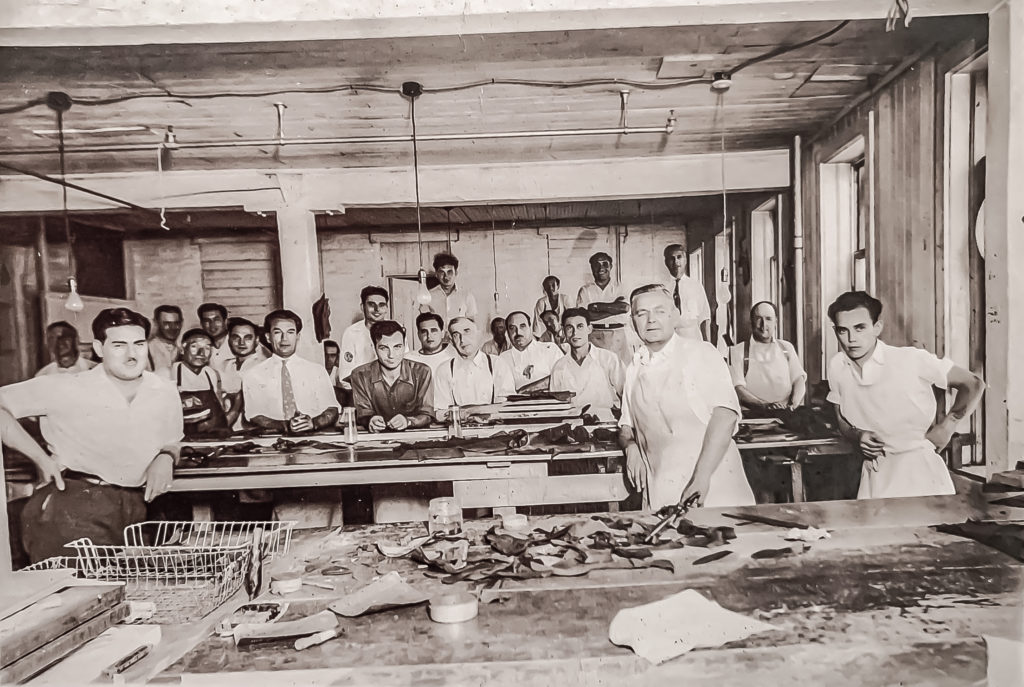 A Devastating Setback
Unfortunately in November of 1956, the 121 Main Street location was lost to a fire. The start of the fire was never determined. This setback resulted in a loss of approximately $100,000, at the time, including merchandise and equipment. However, the family acted quickly to negotiate the purchase of the old Acme plant on Division Street. The firm moved to its new location in December of 1956.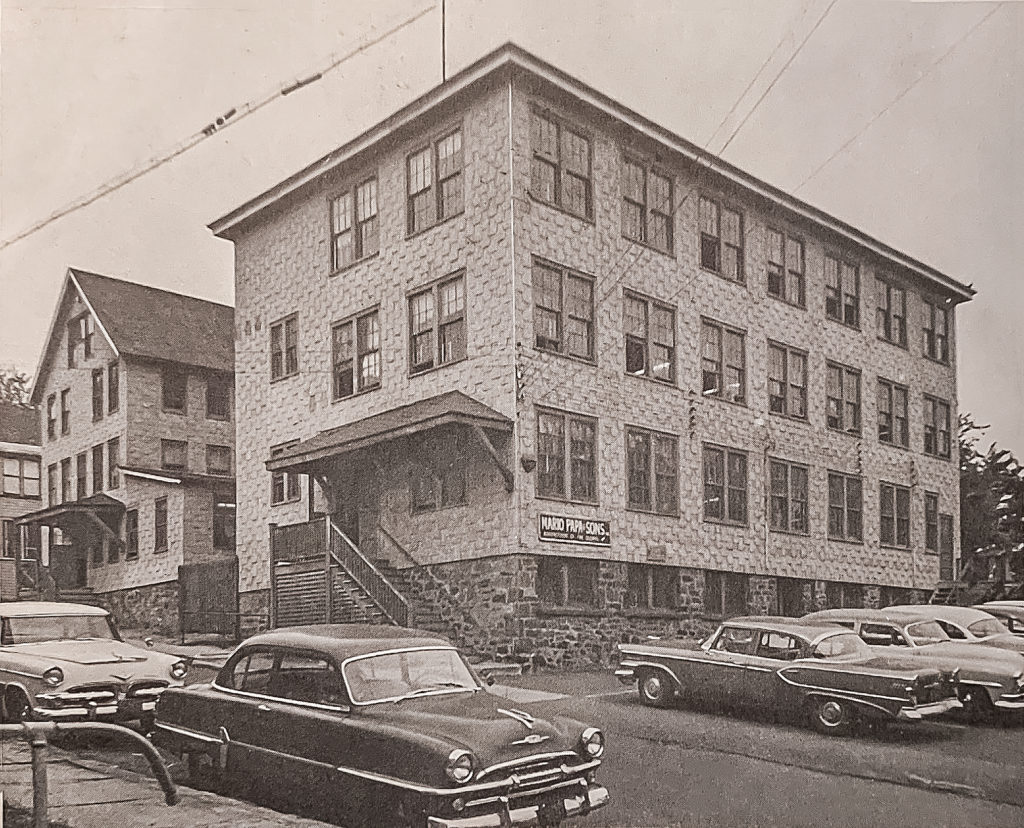 Mario Papa & Son's would continue to expand rapidly every year. In 1962 the weekly payroll had reached $7500 a week with 125 workers on staff in various divisions.